Mean Well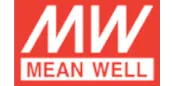 Founded in 1982, MEAN WELL is one of the world's few manufacturers dedicated to standard power supply products.

It is ranked 4th in global power supply (DC output) makers according to a report by Micro Technology released in March, 2021. 99% of MEAN WELL sales are of standard power supply products sold under the MEAN WELL brand name.

With 2,800 employees located at its global headquarters in New Taipei Industrial Park, Taiwan, branches and sales offices at Guangzhou, Shenzhen, Suzhou in China, California USA, and Netherlands in the EU, four advanced production bases in New Taipei City (Taiwan), Tianhe District and Huadu District in Guangzhou, and Suzhou City in China, MEAN WELL had a combined revenue of USD 1,015 million in 2020.